10 Ways to Save Time on Public Transit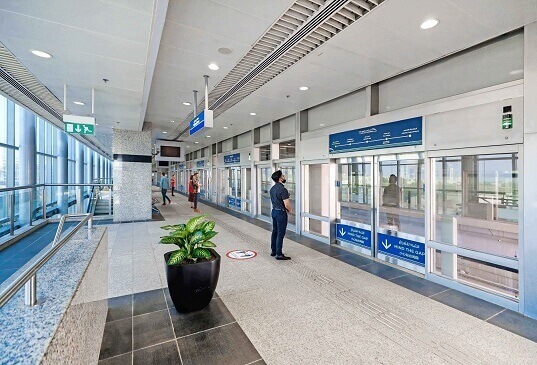 With the issue of climate change under the spotlight, finding ways to become more sustainable as a community is our responsibility. Taking enough progressive steps in time can help reverse the impact we have caused on the climate and preserve Earth's beauty for coming generations.
If you're a resident or visitor at Palm Jumeirah, you can take this step by opting for public transit. However, most of us prefer private transportation like cars since they save us time. Today we'll break down and elaborate on 10 ways you can save time via public transit.
How to get around Palm Jumeirah?
Before diving into how you can save time, let's understand the mode of public transit, you'll use. The beautiful island of palm Jumeirah has a single tram transport system – the Palm Monorail. Stretching 5.5 km, this public transport offers you a scenic view to get around the place. Now that we're familiar with the mode of transport let's find out how you can save time on it.
10 Ways to Save Time on Public Transit
1. Planning Ahead
Public transportation services always follow a time-bound routine. Hence, planning can be beneficial for you. This way, you can reduce the time you spend waiting for the monorail to arrive at the station. Additionally, planning your itinerary for the day is helpful. You can find out the best route to follow to save the most amount of time and get all items on your to-do list checked!
2. Avoid Peak Hours
Peak hours are a nightmare on local transport channels. Generally, peak hours occur when there are a lot of people using the public transit system. It commonly can be seen early in the morning during rush hour when everyone wants to get to work, and in the evening after work hours when everyone returns home. Thus, skipping these hours can help you save time by reducing your wait time at stations on the monorail.
3. Buy a Round-trip Pass
We recommend you buy a round-trip pass because it helps you save massively on time. When you buy a single-way pass, you spend more time at each station you want to visit. Waiting in the queue for a new pass is exhausting and time-consuming. Thus, go for a round-trip pass to maximize your time savings.
4. Get things Done on the Go
Take an innovative approach to life on the Palm Monorail. This public transit system is quite scenic and offers a very soothing atmosphere. Make the best of it and boost your productivity. Check up on the pending emails, or finish your research while enjoying a comfortable ride to your stop.
5. Always Keep a Plan B
Having a Plan B will get you a long way in public transit. Since the palm monorail is the only transport system in Palm Jumeirah, having a plan B is a bit different here. If your route is blocked for any reason, we recommend getting off at the nearest stop and reorganizing your itinerary. For example, if the monorail is set to stop at Nakheel mall, go and get your checklist sorted in the groceries section. By the time you're back, you can be on your way to your destination again.
6. Avoiding traffic
Traffic is at the pinnacle of transportation problems. However, using the palm monorail helps you save time by avoiding traffic altogether. You can get from one destination to another far quicker than using a car.
7. Relax on Your Way
Another out-of-the-box idea for utilizing your time in the best way possible. If you're feeling burnt out in the middle of the day but have to get somewhere fast, you can relax on the Palm Monorail. Plug in your earphones and enjoy the view as you glide along the picturesque island of Palm Jumeirah. Alternatively, you can listen to the ambient weather sounds (like leaves rustling, birds chirping, etc.) on the monorail.
8. Use the Right card While purchasing your ticket
An Esaad Card & EK Platinum Card can help you reduce transport times. Palm Monorail has special offers on these cards, indicating that they are already wired into the system. Thus, all efforts are made to keep transactions simple and easy with such cards. It saves you a few minutes of your commute time.
9. Get Yourself a pass
Nothing saves more on commute time than opting for a pass. While using the monorail, you can purchase a day, monthly, seasonal, or annual pass to save yourself from lost time and long queues!
10. Get your bike to the monorail
Take your bike to the monorail and save time massively. In case of blocks during transit, get off at the nearest station and bike your way through the several attractions at palm Jumeirah to get to your destination!
Using shared local transport is better for our environment. Check out the best public transit option in palm Jumeirah and book your passes today!