Discover Palm Monorail Tram Zones in Dubai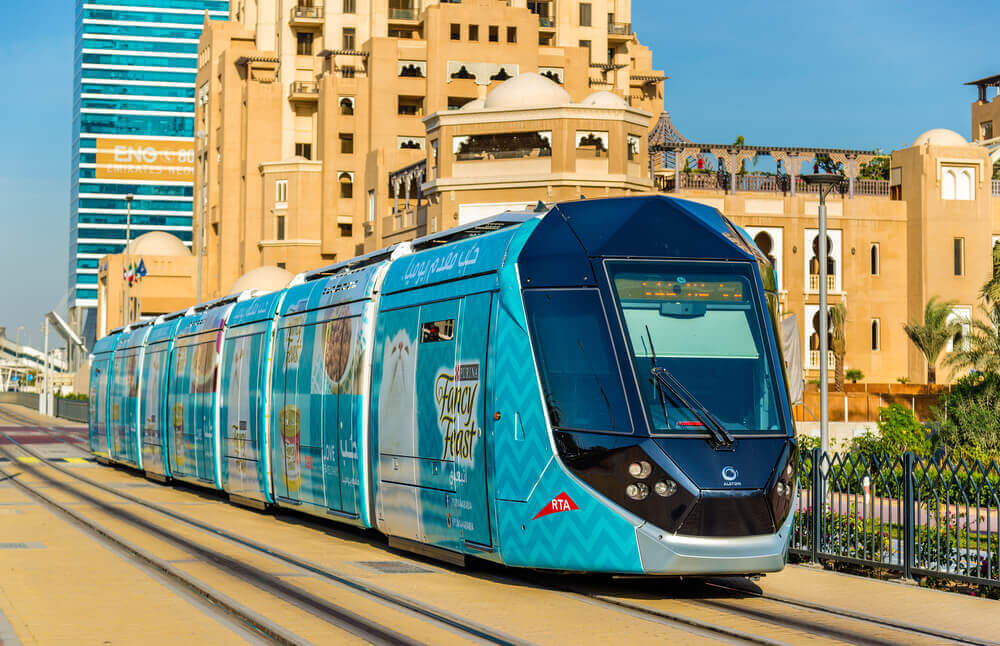 Dubai has been the hot spot for tourists to flock to every year. With cutting-edge infrastructure and new world innovation, Dubai is a star city in the UAE. Amidst this beautiful extravaganza of jaw-dropping architecture lies the island of Palm Jumeirah. Dubai's tropical experience starts here with glitzy posh hotels and upmarket restaurants made to pique your love for luxury. But now, you can enter through the Palm Gateway and access an experience like never before using
– The Palm Monorail.
The Palm Monorail
The palm monorail opened for the first time in 2009. However, in the last decade, it's come a long way. Take the scenic route riding the Palm Monorail across Palm Jumeirah's engineering marvel. Every stop will treat your eyes with a fiesta of the sheer brilliance of humankind itself.
The 5.5 km long monorail is the only public transportation system that can be availed by residents, visitors, and tourists alike. Additionally, this beautiful piece of engineering is sustainable and has significantly low impacts on its surrounding environment. The fee to get around on the monorail is quite affordable, with a single trip costing you 10 AED and a round-trip 15 AED.
The palm monorail offers a one-of-a-kind experiential journey starting across five wondrous stations:
Palm Gateway
Al Ittihad Park
The Pointe
Nakheel Mall
Atlantis Adventure
Each station opens a gateway for you to an experience of a lifetime. You'll find attractions for all ages and all types along the course of this journey. Let's dive deep and check out what they offer to lovers of the high-life.
1. The Palm Gateway
The first station on the monorail to get your journey started hosts over 1600 parking spots. Park at the tip of Palm Jumeirah and dive into the island's scenic experience. The gateway makes for an excellent vantage point from where you can enjoy the view and look forward to your experience.
Thus, Palm Jumeirah has more to offer than you may have thought. Explore the stations along Dubai's scenic monorail and delve into a world full of fun, adventure and relaxation. Visit the Palm Gateway and walk into a magical experience set right at the heart of Dubai's spectacle – Palm Jumeirah.
2. Al Ittihad Park
The second station of the monorail, inaugurated on the 3rd of July, 2017, is one of the most fascinating attractions you'll ever step into. It's home to various UAE's most unique and enchanting plant life. With over 100 types of trees and plants local to the UAE, Al Ittihad Park fosters an atmosphere of serendipity, perfect for a relaxing outing. A 3.2 km long running track stretches along the beautiful display of fauna for those who don't like missing workouts. Jog, stroll, have a picnic, or do yoga; the Al Ittihad Park will make you enjoy life like never before.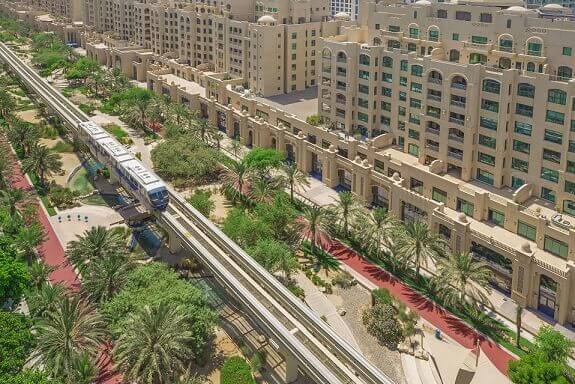 3. Nakheel Mall
At the midpoint of the Palm Monorail, the Nakheel Mall stands tall with the best brands worldwide housed in its embrace. The station opened in November 2019, giving visitors access to various engaging activities and stunning attractions. You can catch the latest blockbusters at the state-of-the-art movie halls or enjoy shopping for your favourite brands on the go. Nakheel mall also has an extravagant assortment of worldwide cuisines with some of the best cafes and restaurants Dubai offers. However, all the shine and glitter may be overbearing for some of us. But the mall has got that covered as well. It provides quaint leisure facilities for you to unwind and enjoy your time.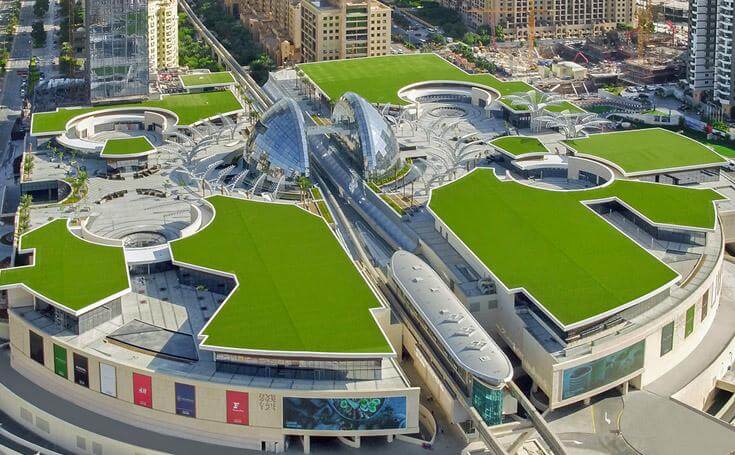 4. Atlantis Adventure Waterpark
Atlantis and its stories have grandeur and may have been fiction up until now. But Palm Jumeirah's one-of-a-kind aqua-venture water park changes the game altogether. Walk out of the monorail into the best water park in the Middle East.
The Atlantis Aquaventure Waterpark offers its visitors many amazing water activities like snorkeling, diving, and even underwater walks. You also experience Dubai's largest aquarium and meet friendly marine mammals at Dolphin Bay and Sea Lion Point! But that's not all. If you like to kick back and relax, you can take a serene walk along the shoreline. Alternatively, you can always hire a bike and ride down to the boardwalk area.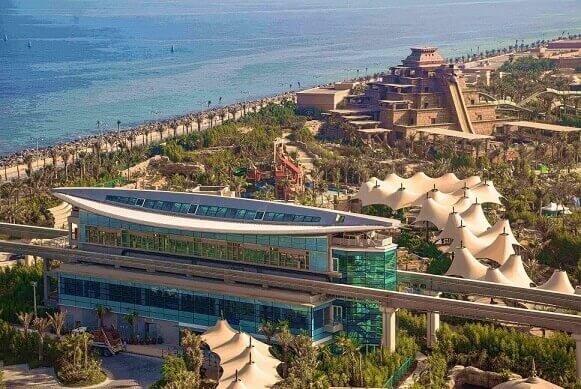 5. The Pointe
Set to open soon, The Pointe adds one point on Palm Jumeirah's iconic monorail board. The Pointe is a scenic and relaxing arena spanning 1.4 million square feet away from all the distractions and at the very end of your journey. It features over 80 restaurants, shops, and other vibrant attractions for you to conclude your day trip with. Additionally, for those who like to leave things on a high note, it offers a promenade for sporting activities and charming views of the world's largest fountain!