How To Plan a Water Sports Trip on Palm Jumeirah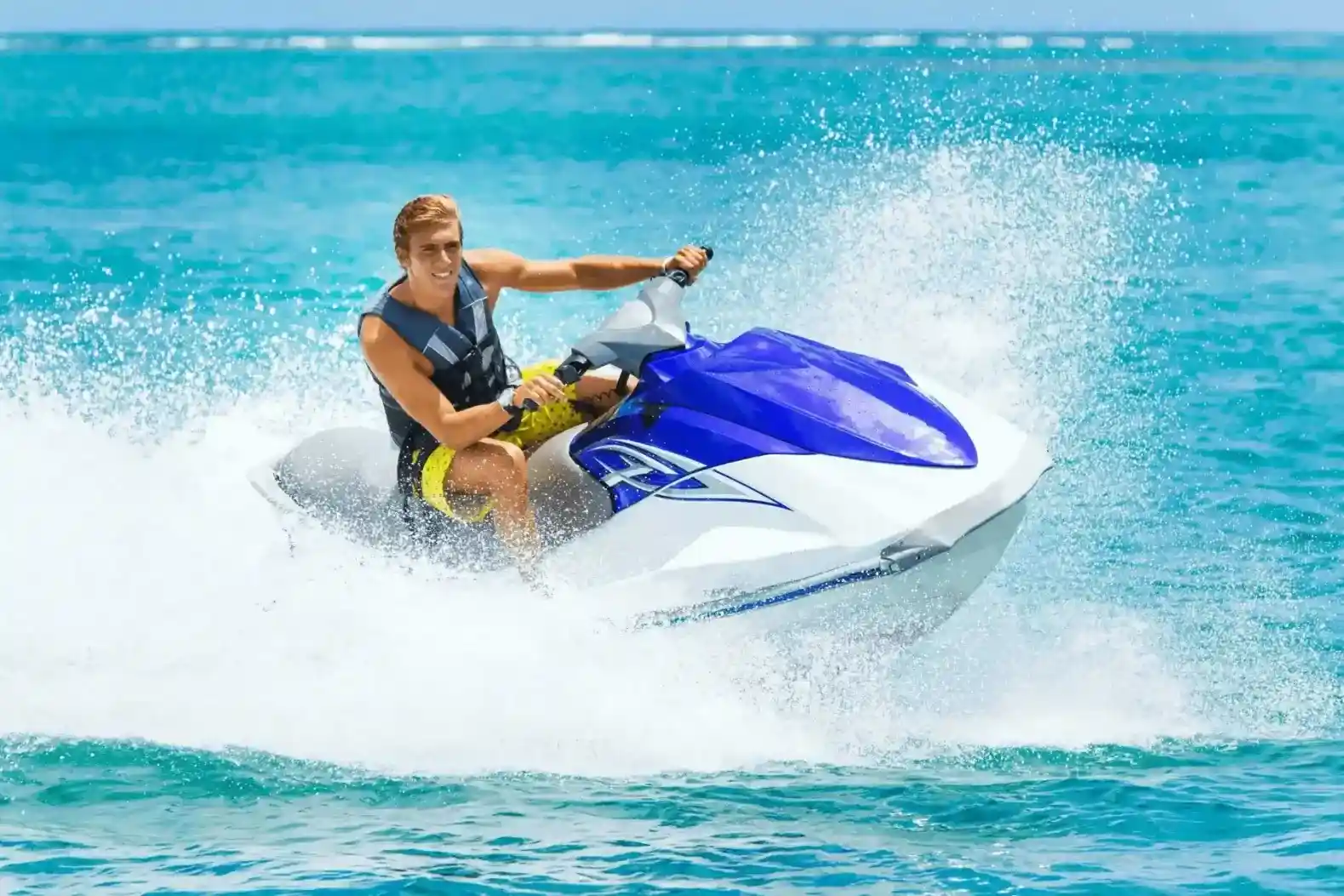 If you plan a water sports trip in Dubai, you're in for a treat. The coastal city of Dubai has plenty to enjoy and explore, especially at Palm Jumeirah. At the Palm, water sports and activities are incredibly popular, so you'll be spoilt for choice!
But before you jump in, here are some tips on planning your trip to make the most out of your experience, including an integral mode of transportation, the Palm Monorail.
Step 1: Choose Your Activities and Location
Before planning your trip, decide on the water sports and beach activities you want to participate in and finalise your location. Palm Jumeirah is an ideal destination with its stunning beaches and crystal-clear waters. Research the activities available and choose those that match your skill level and fitness level.
Once you've decided on your activities, choose a location that offers access to those activities. West Beach, located on the coast, is perfect for those who love the beach, as it offers swimming, sunbathing, and water sports (like stand-up paddle and jet skiing, among others).

The location is also home to several restaurants and cafes, making it easy to grab a quick bite or sit down for a leisurely meal.
Step 2: Research and Book Your Accommodation
When planning your trip to Palm Jumeirah, research accommodations that offer access to water sports facilities or equipment. Many hotels and resorts on the island have direct access to the beach and offer equipment rental or water sports and beach activities packages.
To get the most out of Palm Jumeirah, staying at the St. Regis is a great way to make the most of your experience. Located at the heart of the island, this luxurious hotel offers stunning views of the Arabian Gulf and Dubai's impressive skyline. With access to the private beach, you can enjoy plenty of water sports and activities just a few steps away.
If you're staying off the island, navigate it using the Palm Monorail. With multiple stations around the island, you'll quickly reach your chosen destination. The monorail runs along the trunk of the palm tree-shaped island and provides stunning views of the Arabian Gulf throughout the journey.
Step 3: Rent Equipment or Bring Your Own
Depending on your chosen water sports activities, you may need to rent equipment or bring your own. Make sure to research rental options in your chosen location ahead of time and make arrangements to avoid disappointment.
To ensure your safety during your water sports trip, make sure your equipment is suitable for your planned activities and in good condition. Here's what we suggest bringing:
Life jacket: An essential piece of safety equipment for any water sport. It helps keep you afloat and adds buoyancy, making swimming or staying afloat in an emergency easier.
Helmet: Protect your head from injury during wakeboarding, jet skiing, or kayaking.
Wetsuit: Essential for water sports in colder water, providing warmth and insulation and protecting your skin from UV rays.
Water shoes: To protect your feet from sharp rocks, coral, or other hazards in the water. They also provide traction, making it easier to walk on slippery surfaces.
Waterproof bag: Ideal for keeping your belongings safe and dry while you're out on the water. It's also great for storing wet gear or clothing after water sport activities.
Step 4: Consider Safety
When planning a water sports trip, safety should be your top priority. Ensure you know the rules and regulations of your chosen location and activities. While emergency services are readily available in Palm Jumeirah, it's always better to be safe than sorry. Here are the top five safety tips for any water sports trip:
1. Check weather and water conditions before heading out.
2. Consider taking lessons from a certified instructor to improve your skills.
3. Inform someone of your plans and expected return time.
4. Always wear appropriate safety gear, such as life jackets or helmets.
5.Prioritise your safety for an enjoyable and incident-free experience.
By following these essential safety tips, you can have a fantastic time at Palm Jumeirah without compromising on your safety.
Step 5: Enjoy Your Trip
Remember to capture the memories of your trip with photos and videos to share with your friends and family. Take a moment to relax and soak in the atmosphere of this luxurious location, with its beautiful architecture and breathtaking scenery.
With so much to see and do, Palm Jumeirah is the perfect destination for water sports enthusiasts and those looking for a unique and exciting vacation experience. Enjoy your trip to the fullest and make memories that will last a lifetime!
And when you're done for the day, take a ride on the Palm Monorail to explore other parts of the island (like the fabulous Club Vista Mare, Al Ittihad Park or Nakheel Mall) or return to your accommodation for a well-deserved day of R&R.
Water Sports Galore!
In conclusion, planning a water sports trip to Palm Jumeirah is an exciting and enjoyable experience. By choosing appropriate activities and locations, researching and booking your accommodation, renting or bringing the right gear, and considering safety, you can guarantee that your trip will be enjoyable and memorable.
Take a ride on the Palm Monorail to experience the top water sport spots on the island and make the most of your trip! Click here to discover where to enjoy The Palm's water sports and activities.