Take A Virtual Tour Of Palm Jumeirah's Green Haven: Al Ittihad Park
Without further ado, let's begin your virtual tour of one of the most beautifully planned green landscapes in Dubai!
The Basics of Al Ittihad Park
Al Ittihad Park runs along the trunk of Dubai's iconic archipelago, Palm Jumeirah. The Park is a 1.1 million-square-foot sustainable green paradise with more than 60 indigenous tree and plant species. The park is planned to create an extraordinarily fresh and green ecosystem for its visitors.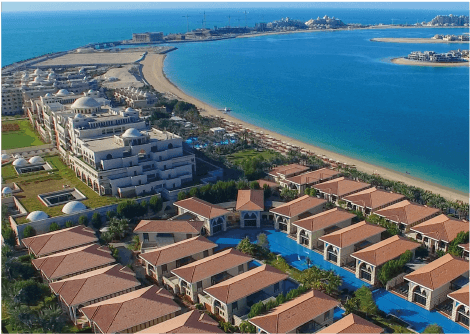 The name of the park was chosen to reflect its purpose. Ittihad, Arabic for "unity," was picked to invite diverse visitors to the park. The park was designed to serve as a tranquil gathering place for people visiting the park. Regardless of age, you can find joy and peace in the park.
As a unique tribute to the country, the park was launched on the UAE's 41st National Day in 2012 and is designed not only for scenic beauty for tourists but also for regular visitors to the park. It becomes a beautiful daily go-to destination for their picnics, workouts, strolls, jogs, etc.
The park has been vividly created as a distinctive modern yet environmentally friendly spot. The design considers the requirements of the residents of Palm Jumeirah and tourists worldwide.
Al Ittihad Park is a breathtaking natural tourism destination for those interested in discovering the country's rich indigenous trees. A beautiful feature has been added to the park by naming many of the trees across the park. Seeing how the details have been considered while designing the park is incredibly touching.
How to Enjoy a Day at Al Ittihad Park
Its calm and serene atmosphere makes it the ideal location in Dubai for a leisurely outing. The visitors can enjoy a leisurely stroll with their friends and family in lush green vegetation and a scenic area.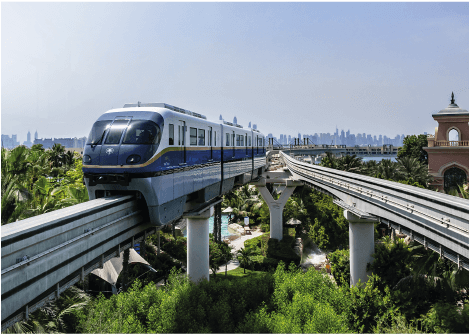 The park is not only ideal for a pleasant stroll and Dubai's athletic and running community. With a 3.2 km jogging track and numerous pop-up stationary exercise points to tote, there's no excuse not to drop by for a day of fitness. Its well-constructed long jogging track makes it the preferred location of the neighbourhood's runners and fitness enthusiasts.
Along with the jogging track, there is an adult fitness area, several playgrounds, and many grassy spots for picnics and relaxation. This combination makes it a beautiful destination for friends and families. There are several groups and communities that conduct regular classes for different activities such as yoga, outdoor exercise, meditation, etc.
Need to supercharge your fitness routine? If you want people to work out or practise yoga with, you can find a group so you can kickstart your workout routine and stay motivated. The park is open 24/7, so you can easily schedule a run or a workout at your convenience.
To complement your visit, the planners did not forget to set up convenient cafes and eateries around the park. You will not return hungry from the park with plenty of delicious food options.
Along with the above, Nakheel Mall is the immediate next stop to the park. Its wide range of activities and magnificent attractions makes it suitable for guests of all ages. You are sure to have a gala time at the mall.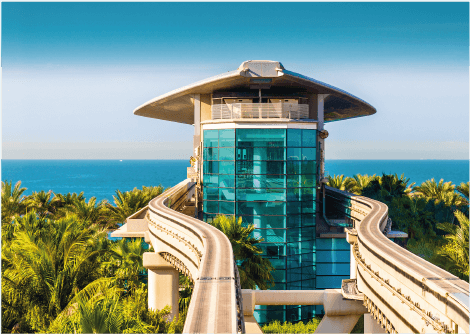 You can enjoy the latest blockbusters at the mall's cinema, shop from the best international brands and have delectable cuisines. You can also run errands at the mall, from grocery shopping to buying a new outfit.
With all of these spots within range, you won't believe that it's also closeby to some of the city's best hotels and residential complexes! The park is at such a location that you can reach The Palm Tower and St. Regis Dubai in just a few minutes.
How to Reach Al Ittihad Park by the Palm Monorail
You can reach Al Ittihad Park through The Palm Monorail. This unique transportation connects Palm Jumeirah's most important monuments. Starting with the Gateway Station, the monorail's next station is the Golden Mile Galleria, followed by Al Ittihad Park and Nakheel Mall, and the last station is Atlantis Aquaventure Station.
The 5.5-kilometre monorail is the only public means of transport in Palm Jumeirah for locals, guests, and tourists. It is one of the most classical methods to visit all its sites with a minimal environmental impact. The cost of a single-way ticket begins at 10 AED, while the price of a round-trip is 15 AED. The tickets can be booked online or at any station customer service counter.
For further details, you can visit the website: https://www.palmmonorail.com/stations/