Explore Dubai on a Shoestring: How to Travel on a Budget
Dubai, the city of luxury and opulence, may seem like a destination for the well-heeled, but guess what? You can explore this dazzling city without breaking the bank! If you're looking to travel on a budget, you've come to the right place. Here's how you can enjoy the best of Dubai without spending a fortune.
Plan Ahead and Look for Deals
When you're aiming to travel on a budget, planning is of the essence. Look for flight deals and accommodation discounts, and remember to check out some essential travel on-budget tips online. You'll find plenty of money-saving travel hacks to make your trip more affordable.
Flights: Sign up for alerts, compare prices, and book during sales. The early bird catches the worm!
Accommodations: Consider hostels, guesthouses, or Airbnb options. Sometimes, local hosts offer the best insights into hidden gems.
Activities: Look for bundled packages and group discounts. Many attractions offer family or group packages that can save you a bundle.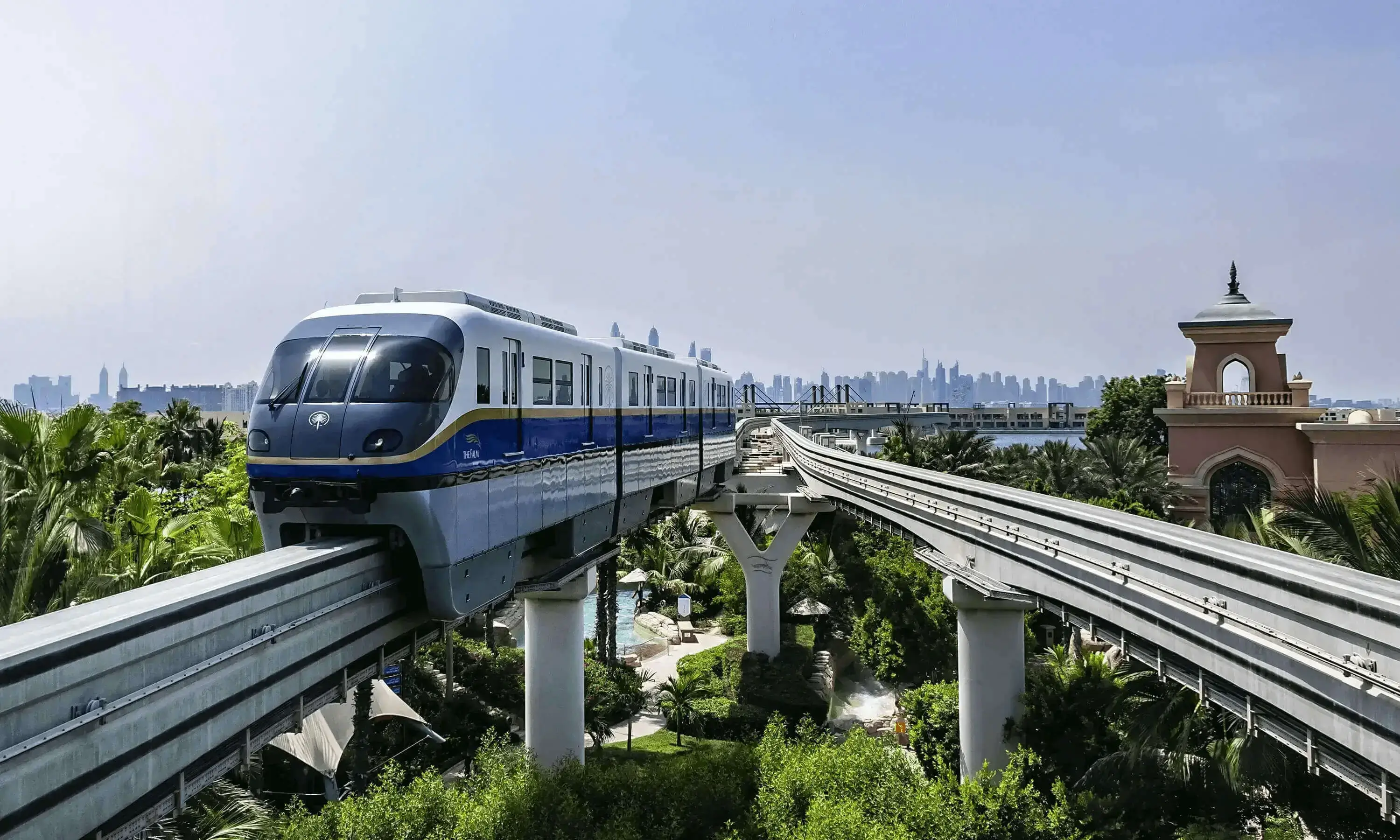 Use Public Transport Like a Pro
Dubai's public transport system is not only efficient but also budget-friendly. The RTA transport network is a great way to get around, especially the Palm Monorail. It's a unique experience that offers stunning views of the city traversing Palm Jumeirah.
Metro: Dubai's metro system is clean, fast, and affordable. It connects most major attractions, making it a traveller's best friend.
Buses: Extensive bus routes cover almost every part of the city. Take advantage of this option; it's a great way to see the city like a local.
Taxis: While more expensive than trams or buses, sharing a cab can be cost-effective if you're travelling with multiple friends.
Discover Iconic Landmarks Through Convenient Stops
Speaking of public transport in Dubai, Palm Jumeirah Monorail stations offer a unique opportunity to discover the city's iconic landmarks on a budget. Whether you're drawn to natural beauty or thrilling adventures, these strategic stops provide easy access to some of Dubai's most dazzling attractions. Here's how tourists can make the most of these opportunities:
Al Ittihad Park Station: This stop offers access to a park filled with unique plant life and a 3.2km running track. Nearby, you'll find Golden Mile Galleria, Club Vista Mare and Palm West Beach, perfect for a relaxing day without overspending.
Nakheel Mall Station: Opened in November 2019, this station leads directly to a mall filled with activities, attractions, shopping, and dining. It's a one-stop destination for entertainment on a budget.
Atlantis Aquaventure Waterpark Station: Step out into the number one aqua park in the Middle East. Enjoy snorkelling, diving, underwater walking, and bike rides along the shoreline, all without breaking the bank.
Want to know more about the Palm Jumeirah Monorail stations? Check out our guide on how to discover the Palm Monorail tram zones in Dubai to plan your journey. It's a scenic ride that you won't want to miss!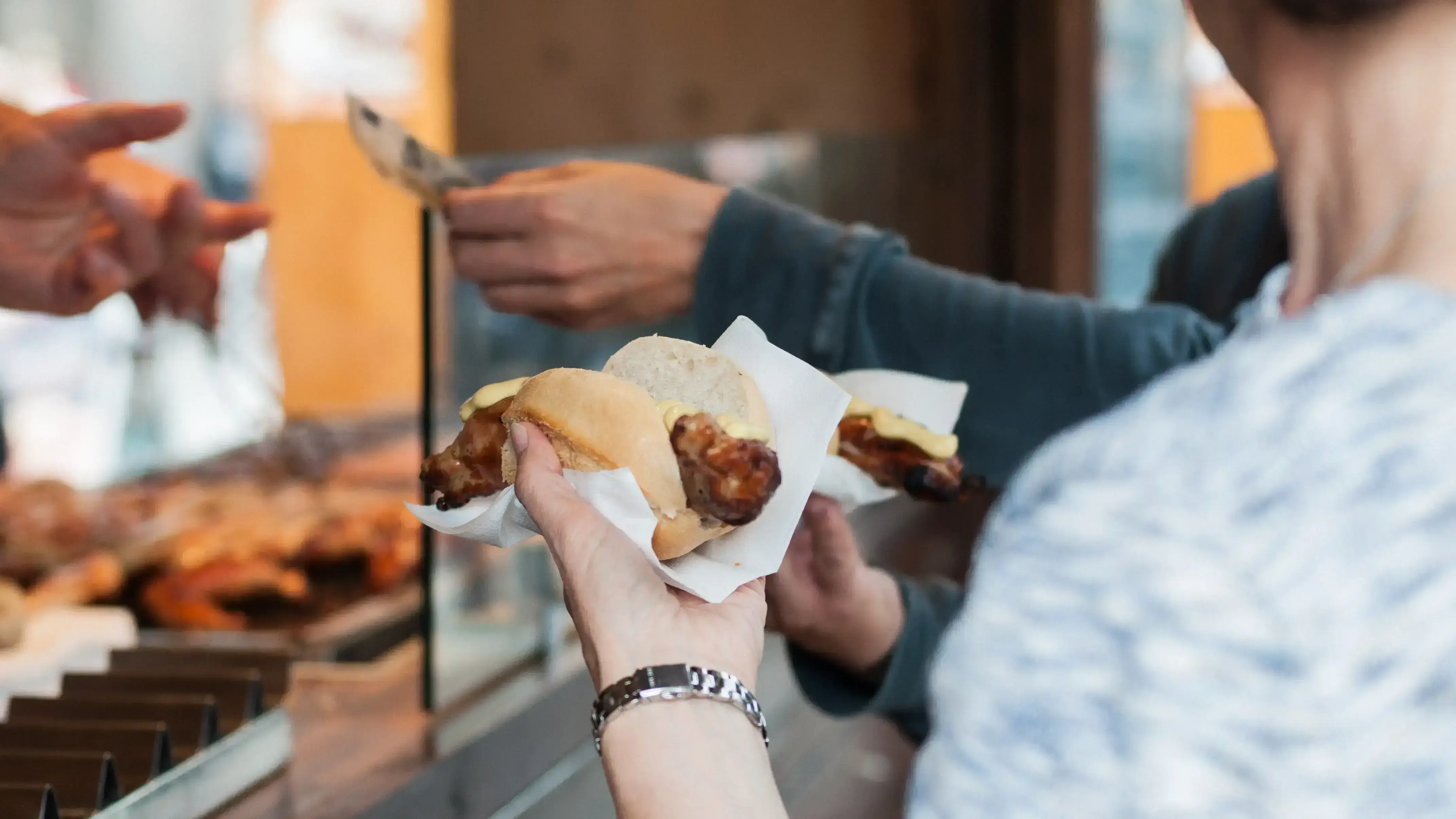 Savour Street Food and Local Delights
Who says you have to dine at five-star restaurants to savour Dubai's culinary scene? You can indulge in delicious yet budget-friendly experiences through street food and local eateries. Try Shawarma, a local favourite, with different fillings at street vendors, and you'll be hooked! For traditional dishes without the hefty price tag, explore local restaurants across the city that offer authentic and simply irresistible meals. But the culinary adventure doesn't stop there!
Keep an eye on local food festivals like the Dubai Food Festival, one of the city's most popular food festivals, for gourmet experiences on a budget. It's a food lover's paradise! Whether you're sampling street food or exploring food festivals, Dubai offers a rich culinary experience that doesn't have to break the bank.
Shop Smart
Love shopping? Explore local markets and haggle like a pro. It's not just fun; it's one of the best money-saving travel hacks you can master.
Souks: Visit the Gold Souk, Spice Souk, and Textile Souk. You'll find unique treasures at bargain prices.
Outlet Malls: Look for brand-name goods at discounted prices. Shopping in Dubai can be a thrilling experience without overspending.
Seasonal Sales: Travel during Dubai Shopping Festival for great deals. It's a shopping extravaganza like no other.
Stay in Budget Accommodations
From hostels to budget hotels, Dubai offers plenty of options for those looking to travel on a budget—research and book in advance to snag the best deals.
Hostels: Meet fellow travellers and save on accommodation. It's a community experience that can enrich your trip.
Guesthouses: Experience local hospitality without overspending. Many offer unique and charming settings.
Budget Hotels: Look for locations outside the city centre for better rates. You'll still have easy access to all the attractions.
Travel on a Budget in Dubai is Possible!
Dubai doesn't have to be a destination only for the rich and famous. With these travel on-budget tips and a little planning, you can enjoy a fabulous vacation without draining your wallet.
Ready to embark on your budget-friendly Dubai adventure? Remember to visit the Palm Monorail website and start planning your trip today!